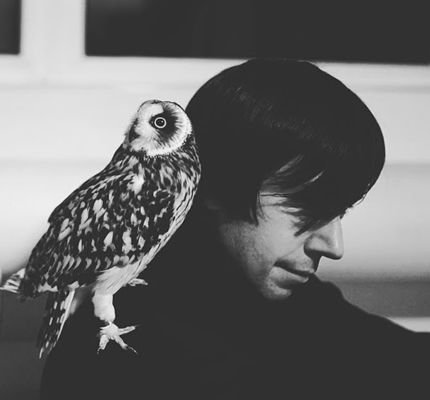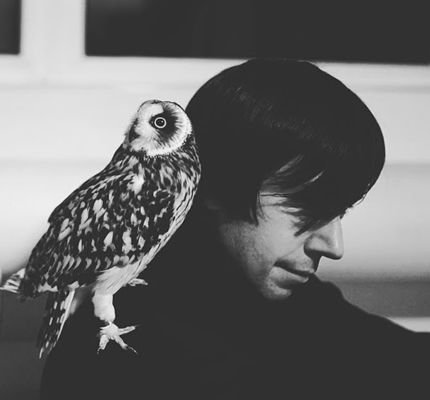 Alex Kelman is a Siberian artist and sound producer. He was behind the critically acclaimed Russian bands Punk TV, Hot Zex, Dsh!Dsh! and TonySoprano.
His musical output is a mixture of beautifully noisy guitars, catchy dance beats and arresting synths, layered with captivating vocals. Indietronica, Electro-Gaze and New Beat galore!!!
After releasing 2 EP's «Songs of fake and Distortion» (2014), «Vintage» (2015) and the album «Siberian Pop», in 2016, Alex played more than 50 club and festival shows all around the EU.
In summer 2017, he took some time off from touring to work on his new album, which will be released on Super Plus Records later this year.
For the conceptual design of "U17" he teamed up with the italian-based painter Inna Flint.
Shared stage with: Ian Brown, Happy Mondays, The Rapture, Ceremony, Suede, Wedding Present, The Young Gods, A Place To Bury Strangers, and more...
---
Festivals 2015-2017: Fusion (DE). Atlas Weekend (UA), Waves Bratislava (SK), Indirekt (HR/RS), Bedem (MN), Super Plus (AT), Tartu Indiefest (EE) and more...
General venues 2015-2017: Vera (Groningen), Molotov (Hamburg), Supersonic (Paris), Kinky Star (Gent), 16 tons (Moscow), Rock Cafe (Prague)and more...
---
SOUND:
https://alexkelmanband.bandcamp.com/album/siberian-pop
VIDEO:
https://www.youtube.com/alexkelmanband
CHINESE PILOT UPCOMING TOUR (part 1)
21.03 SK - Bratislava - Bystro - Release Party
23.03 SE - Sodertalje - Old Mc Lovis
30.03 EE - Rakvere - Kara Kants
31.03 EE - Parnu - Tempel
03.04 LV - Riga - Č bar
04.04 EE - Tartu - Genklubi
05.04 EE - Viljandi - Jasm
06.04 RU - St.Pete - Zoccolo 2.0
07.04 RU - Moscow - Teatr
08.04 RU - Voronezh - NB3
09.04 RU - Rostov - Pod3emka
10.04 RU - Krasnodar - Sgt Pepperz